How Big Businesses Should Choose a Chartered Accountant
A chartered accountant is a must-have for any business with growth ambitions as to be successful it takes more than just determination and passion. As a large business owner, you should seek expert advice from people who understand the finances of your business to support you to take it to the next level. This is why it is so critical to hire a qualified accounting firm. Considering that all big business decisions should be based on the financial position of your business, you need a qualified professional to give you a clear and precise picture of where your finances are in line with your business's performance and plans. But how do you find an accounting agency that's right for your business? 
Read our guide below for everything you need to know!
Hayvenhursts Chartered Accountants can help you with your business now and in the future wherever you are based in the UK. Contact us today on 02920 777 756.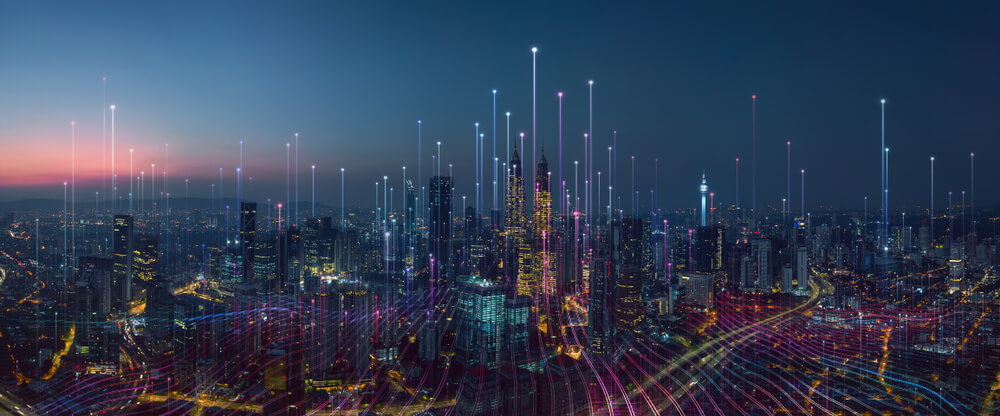 Where to find an experienced accountant
Consult other businesses
A fast and easy way to find a chartered accountant is to get recommendations from other businesses. If you are familiar with businesses in the same sector as the one you are in, ask them who they use and if they would recommend them. They will be able to tell you how they have helped them and all you need to know about them and the chartered accountant services they offer.
Questions you should ask will enable you to find out about the range of services they provide and the benefits they bring to their business, and the fees they charge. This is a convenient and reliable way to find a trusted accounting firm with a good reputation in the industry. Even if you decide not to go with the same chartered accountant it will give you the information you need to make a good and informed decision when making your choice.
Research using the internet
If you don't want to reach out to your industry contacts for advice on getting your chartered accountant, alternatively you can go online to start your search. Reputable accounting firms will have well-established websites that detail all their services, rates, locations, and even contacts. This might be all you need to find someone that will fit with your business.
Please take a careful look at the services they offer and judge whether it's what your business needs. Also, be sure to go through customer reviews to get a feel of what working with the firm will be like. Finally, give them a call or schedule a face-to-face or video meeting so you can get a good feeling about the company, the accountant you will be working with and if you feel they will be able to support your business as you need them to.  
Take advantage of social media
Social media is a trove of information for anyone looking for professional services as you can gain so much information about the company and from customers as almost everyone is on social media today. You could post your advertisement on sites like Twitter, Facebook, or LinkedIn and wait for hundreds of responses to connect you to other large businesses that use chartered accountant services. This is a nice way to get recommendations from others in or outside of your industry. Furthermore, you can narrow down your search to your given locality using hashtags so that it is even more convenient to find an accountancy firm that's near your business.
Use a free quote service
There are numerous quote comparison tools on the internet that you can use to find your next potential chartered accountant. The process is relatively easy – you simply respond to questions detailing the nature of your business, the kind of accounting services you're looking for, as well as the annual turnover of your company. This information will be used to match you with accounting firms in your locality so that you can start engaging with them. This is a cost-efficient option that won't take much of your time. 
What should you look for in an accountant
An in-person meeting
Before hiring an accountant, it's important to meet them face to face or over video conference to get a feel of the rapport between you. Your chartered accountant will be someone you'll be interacting and working closely with a lot going forward and they will have a big presence and impact in your business. A face-to-face meeting gives your intuition the opportunity to gauge what kind of a person they are and how good of a partner they'll be to you. Think of it as if you are recruiting for someone who works in your business full-time. Will they fit within your senior management team, are their ethics similar to yours, do they understand your business and its finances, and in summary, do they have the skills you are looking for? 
Qualifications
A chartered accountant is someone that has gone to passed exams and had substantial experience working in the accountancy industry. This is something you should establish in your direct accountant before hiring them. Ensure that they are a member of any recognised accounting bodies in the UK, such as ACCA, ICAEW, or ICAS. 
Note: a chartered accountant is different from a non-chartered accountant and if you need advice for your business and someone who can help you make key business decisions then you should be looking for a chartered accountant. 
A chartered accountant can offer a wide range of accountancy services and business advice. Chartered accountants are typically more qualified and experienced, and they are members of a professional organisation.
Size of the accounting firm
The size of the accounting firm you are planning to hire is also an imperative aspect as it will help you know whether they'll meet all your business needs. When you are running a big business, or you have a business with stretching growth plans then there are a lot of services that you'll be looking for which cannot be fulfilled by a small accounting agency. Instead, look for a large and established firm that can keep up with all your needs and play a vital role in the expansion of your business.
Reviews and testimonials
Reviews from past clients help you establish the reputation of your potential chartered accountant and the quality of their services. You can normally find these on Google reviews or sites like Trustpilot. Carefully review what customers have to say about their experience with the firm and choose a candidate with more positive reviews than negative ones. If you're not satisfied with online reviews, ask the accounting firm for testimonials just to be sure! 
Location
Some business owners prefer to meet their accountants regularly to have a face-to-face update on the business. This is something you'll want to consider when it comes to the proximity of your prospective chartered accountant.
Since the pandemic, it has become really easy to meet regularly via video conference so don't always think your accountant has to be close by as this will narrow your search for the best one for you. 
Questions your chartered accountant should answer
How much do they charge? 
This should be one of your first questions when it comes to vetting your chosen chartered accountant. You want to find someone within your budget as different firms will charge different prices. Be sure to get multiple quotes from service providers and compare them before settling for one that won't stretch your budget. Always remember a chartered accountant will be more expensive than an accountant, however, the impact they will have on your business profits and growth will outdo the additional cost.
What services do they offer? 
There are myriad of accounting services that a large business can use. You have to be sure of what you're looking for to know whether the chartered accountant you select will be in a position to provide all of them. This will also allow you to compare the rate you are paying with the services you are getting. 
How will they be communicating with you?
Communication is key when you hire a chartered accountant. You always want to be in the know of what your business's financial position is as all major decisions will be informed by this. Always establish a clear line of communication where you receive updates and advice from your accountant when you need them (daily, weekly, or monthly).
In Summary
Finding the right chartered accountant can be the best business decision you ever make. They can help your business get to the next level by offering vital services that will not only save your company money, but also increase profits, help it to grow, make you more tax efficient, support you to define and review business plans, and ensure you are doing everything you need to in regard to taxes and VAT. Our guide above will give you the advice you need to make an informed decision when you begin your search for a chartered accountant.
If you are looking for a Chartered Accountant firm to help take your business to the next level, contact us today at 02920 777 756. We can talk to you about the services we offer and how we can help you and your business now and in the future. 
We are ICAEW Chartered Accountants who use Award Winning Online Accounting Software.