What is the role of forensic accountants?
According to statistics from the Association of Certified Fraud Examiners, 5% of global corporate revenue is lost to fraud each year, amounting to approximately 3.8 billion pounds. With the increasing proliferation of technical resources around the world, it is becoming more important to get to the bottom of crimes through investigations to bring the perpetrators to justice. 
However, these cases are often very complex to investigate and then provide the right and enough financial evidence in court. That is where forensic accounting comes in.
So, what is a forensic accountant, and what role do they play? Here is all you need to know about forensic accountants.
What is forensic accounting?
In definition, the word "forensic" refers or denotes to the application of scientific methods and techniques to the investigation of crime and evidence that can be used in court. Forensic accounting is a profession that utilises auditing, accounting, and investigative skills to aid in legal proceedings of an economic transaction to establish accountability.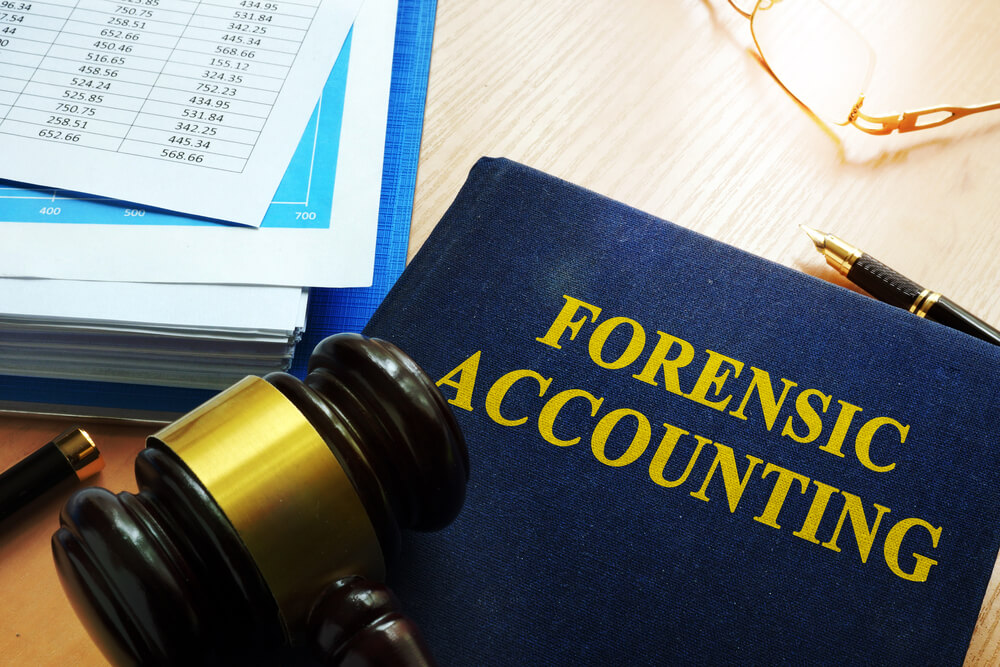 How does forensic accounting differ from traditional accounting?
Unlike traditional certified public accounting, forensic accounting provides financial data or accounting analysis that an organisation can use to resolve internal disputes. A forensic auditor has the training to investigate financial disputes, accounting fraud or financial misconduct by analysing, interpreting, and summarising complex data in a way that is easy to understand and is backed by facts and figures.
The role of forensic accountants' expertise in an investigation dictates that they must have the skills to gather evidence of financial crimes, question third-party witnesses, and appear in court as expert witnesses. These are all responsibilities that a typical accountant won't be able to fulfil.
What is the role of a forensic accountant?
The role of forensic accountants will mainly include the following:
Crime investigation
Financial fraud doesn't often occur out of the blue. Typically, it requires and shows a transaction that the accounting will record in some way. When there is suspicion of fraud in an organisation, a forensic accountant's role is to find out the truth by analysing and reviewing evidence, interviewing people and making a conclusion from the evidence and providing it to the relevant parties. Thanks to their broad knowledge of financial forensics, the accountants will comb through the financial records and other suitable documents to find out the truth. 
They do this by tracing all related transactions to their journal entries to ensure that the needed information is available for review. With all this in place, a certified fraud examiner can identify any missing links and point out fraudulent transactions.
Report preparation
Once forensic accountants conclude their investigation using their accounting and investigative techniques, they are required to prepare a report that can be admissible in court. This means summarising all the complex data collected (financial documents) in a simple manner that the relevant financial institutions can understand. 
Forensic research accountants develop a balanced report that includes the crucial evidence, translated into a simple language that non-accountants on either side of the proceedings can easily understand. The comprehensive report is then handed over to the different parties involved in the case.
Litigation support
Forensic accountants may be required to explain the report further regarding financial crime so that it is clear to everyone during the court proceedings. For this reason, they are a valuable asset for the case by acting as expert witnesses with invaluable knowledge. They can use their understanding of the events of the case to explain the evidence in detail and testify.
This means the evidence they present and their testimony is crucial to how the case will be prosecuted, allowing the court to make a decision based on the facts and the evidence provided. Forensic accountants will also brief the lawyers on the accounting and financial aspects of the court as preparation before the trial begins.
Policy advice
Forensic accountants can advise corporate management on how they can improve their internal accounting policies to increase their financial security. When there is evidence of financial fraud in a company, the accountant will go through the records to assess the loopholes that made the crime possible. With this information, they can suggest various changes in processes and policies to prevent similar occurrences in the future. 
Witness interviews
Forensic accountants are responsible for interviewing third-party witnesses in the case to gather information crucial to exposing the crime. They must have good interviewing skills that will lead them to the evidence and information they need to gain further insight into the case.
What qualities should forensic accountants have?
Attention to detail
Forensic accountants must have exceptional attention to detail. When presented with large amounts of data, they need to be able to audit the information thoroughly and figure out any abnormalities and irregularities in financial transactions. Overlooking small details can have grave consequences on the case as some frauds are complex and expertly concealed. 
Technical expertise
Forensic accountants must be tech-savvy in a world that continues to embrace and adopt technology. This means knowing all accounting software and products currently in the market. Most companies however big or small now use accounting programs to run their businesses and a forensic accountant needs to know and understand these. Furthermore, a good portion of a forensic accountant's job is spent on computers and other technical devices, analysing data to enable them to detect and provide evidence that financial fraud has occurred. 
Integrity
Forensic accountants will need to pass all background checks to have certain security clearances. This is because their job description exposes them to highly sensitive information that can be detrimental to an organisation if mishandled. Forensic auditors must exhibit high levels of honesty and integrity to render forensic accounting services.
Patience
Financial crimes can be complex and difficult to expose as criminals continue to be more creative in concealing their actions. As such, they may not be apparent from the start, requiring extensive audits to get to the bottom of things. Many investigations can take a huge amount of time and forensic accountants must be very patient in their search for the evidence and truth. With patience, they can provide crucial evidence that helps to present a water-tight case. 
Problem-solver
A forensic auditor must have good problem-solving skills to understand how a crime was committed during an investigation. Most of the fraud cases they deal with are complex and require a keen eye to understand. These skills also come in handy when advising corporates on securing their financial transactions.
In Summary
Forensic accounting services play an integral part in investigating and exposing financial crimes. They are a crucial asset for any organisation trying to stay ahead of its financial transactions. This post simply summarises the roles of a forensic accountant before, during, and after the litigation of a financial fraud case.
If you are looking for a qualified and expert forensic accountant Hayvenhursts can help. today on 02920 777 756 and we can arrange a consultation with one of our experts.
Hayvenhursts Accountancy Services
Accounts Preparation
Audits
Bank Accounts
Book-Keeping
Book-Keeping Healthcheck
Business Growth
Business Healthcheck
Business Plans
Business Valuations
Commercial Property
Company Formation
Company Secretarial
Contractors and IR35
Inheritance Tax Planning
Management Accounts and Information
Management Systems
PAYE Healthcheck
Payroll and PAYE Returns
Personal Tax
Property Tax
Raising Finance
Reduce your SRA audit costs
Registered Office
Strategic Planning
Tax Disputes
Tax Enquiries and Investigations
Tax Planning
Tax Returns and Self Assessment
Trusts
VAT Healthcheck
VAT Planning and Disputes
VAT Registration
VAT Returns