Accountants in Cardiff – Hayvenhursts
Accountant Services in Cardiff– Hayvenhursts
Hayvenhursts offers all the accountancy services you would expect from a well-established five-partner firm of accountants. But there's an important difference. Many accountancy practices offer standardised services – to put it simply, your needs are made to fit in with the firm's methods of operation. That's great for the accountant, but not always so good for the client.
At Hayvenhursts we become familiar with your business, your objectives and aspirations. We draw on our highly trained and experienced staff to put together a team that understands your business sector and you. We work continuously with you to identify savings, tax breaks, improved cash flow and business efficiency.
We can almost always establish savings and opportunities which will improve your business's prospects. Choose Hayvenhursts, and accountancy fees are no longer an overhead– they're an investment.
We have traded from our current office in St. Mellons since 1990 and are conveniently situated to service clients in both Cardiff and Newport areas as well as being in close proximity to the M4 for clients further away. We provide the services you would expect from an established and experienced Accountancy practice, with the personal touch that comes from a reputation as one of the best local accountants in South Wales.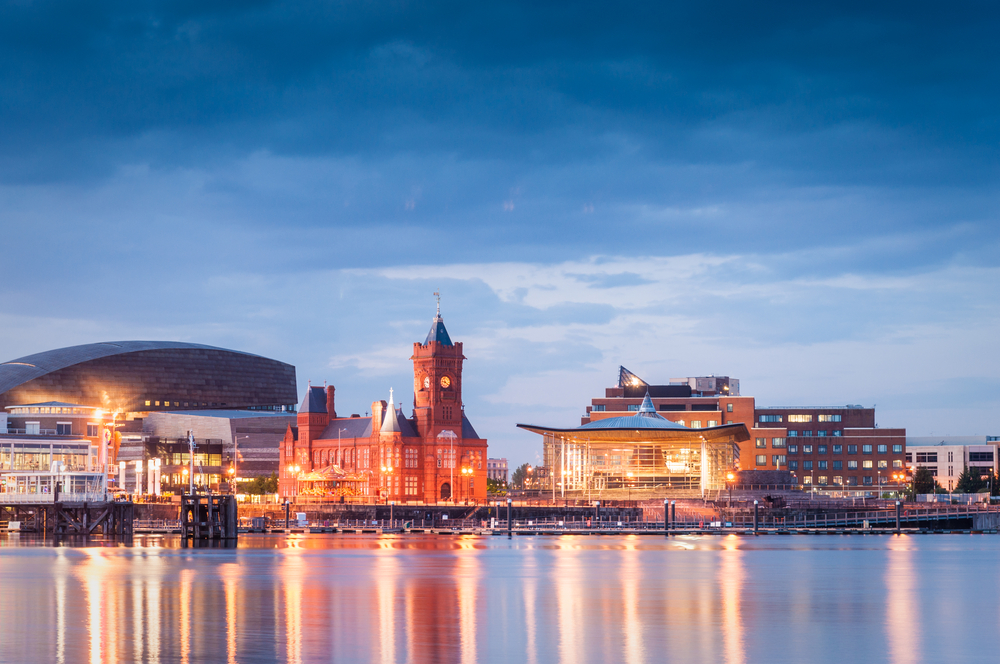 Accountancy Services
We provide a range of accountancy and specialised services for the planning of your respective statutory accounts. Our main goal is to make certain that your accounts meet the existing legal requirements for your year-end financial statements. Moreover, we will help you with quarterly and monthly company accounts administration; budgeting and forecasts make it possible for you to plan effectively when it comes to your business needs.
The main accounting services we provide range from the preparing of financial statements that observe existing regulations, preparation of consolidated accounts for groups and corporations, preparation for accounts entities and charities under the SORP, preparation and management of sole trader accounts and accounts for partnerships and LLPs, preparation of returns for overseas businesses and subsidiaries as well as the preparation of regular monthly or every three months management accounts.
Accounts are prepared to agreed timescales and deadlines.
But we can do more than just report the history of what's already happened
We also identify areas where we can assist in minimising your tax liability
Identify areas of the business that give you the most opportunity to make improvements
Use the accounts to help you measure where you are in meeting your goals and what actions you need to take to achieve them
We take the time to explain your accounts to you so that you understand what is going on financially within your business, helping you to plan for the future.
Tax assistance in Cardiff
Taxation for businesses and individuals can be a complex, lengthy process that should be expertly tackled for tax efficient returns. Hayvenhursts provide taxation services such as self-assessments, tax enquiries, tax statements, and calculation of your respective financial obligations, correspondence with HMRC as well as any other income tax related query.
In addition, we provide companies with services that include the production of tax compliance, capital gains planning and corporate tax structuring and planning. We help our customers in investigations associated with taxes for both individuals and corporations and provide fee protection for tax investigations to ensure that our clients obtain further solutions but without the worry of additional expenses. We also deal with all aspects of tax for employer whereby we offer guidance concerning Pay as You Earn (PAYE), share schemes, national insurance contributions, employee incentives and employee planning and payment.
In addition, we deal with personal taxes including the provision of tax compliance, capital gains, income tax planning, trusts and inheritance planning.
Audits and Assurance Services in Cardiff
We are aware that audits result in much more than just the fulfilment of statutory responsibilities. We provide you with a highly effective program to establish the self-regulating validity and integrity of information in advance of it getting submitted. A complete audit process should make certain that a review of continuous advancements is performed and that crucial solutions are available for improvement in the company.
We take a look at the present difficulties and opportunities and then aid you in the application of strategies to overcome those difficulties and fulfil those opportunities. We enhance the external image of your company to leave a confident influence on likely investors, customers, referral sources and also your very own employees.
Our audit solutions incorporate; statutory audits, non-statutory audits, assurance reports, unbiased assessment reports, solicitor accounts conformity and accounts report completion.
Does my company need an audit?
The main reasons why you will be required by law to have a statutory audit are …
You are a PLC or a banking, insurance or finance company (or a subsidiary of one of these).
You are required by your professional or trade organisation to have your accounts audited.
Your shareholders do not agree to opt out of the audit.
We can advise you if you need an audit and if not, you can save on accountancy fees!
Company Secretarial Services in Cardiff
All limited companies are bound to observe the latest regulations of Wales and England. We offer high-level consultancy and company secretarial services. This ensures that your company can always obtain a suitable solution to your compliance demands. We can help you fulfil this role and offer the following services …
Registered office facilities.
Maintenance of statutory registers.
Submission of statutory documents.
Giving notice of General Meetings.
Drafting agendas for company meetings.
Preparing Minutes of Meetings.
Completion of share transfer forms.
Preparation of share certificates.
Carrying out company searches.
Filing of Confirmation Statement.
Acting as Company Secretary.
General Company Law advice.
Advice on protection of minority interests.
VAT Expert Advice
From offering guidance on whether you need to, or would benefit from, registering for VAT, completing VAT Returns, VAT health checks and VAT inspections – Hayvenhursts are local experts in all aspects of VAT.
Why Choose Hayvenhursts?
As a service driven company, we are always keen to learn about your business and perhaps, more importantly, the people behind the business. We feel that it is by having these relationships with our clients we are able to offer a less standardised service and offer better and specific advice.
Should you be trying to find qualified, trusted, reliable and cost-effective business services, accountants or tax experts in Cardiff then get in touch with Hayvenhursts Chartered Accountants and arrange a free of charge first consultation on 02920 777 756.